The following story was translated from Chinese to English by Hive member Yiwen Chen. You can read the original stories in Chinese here and here.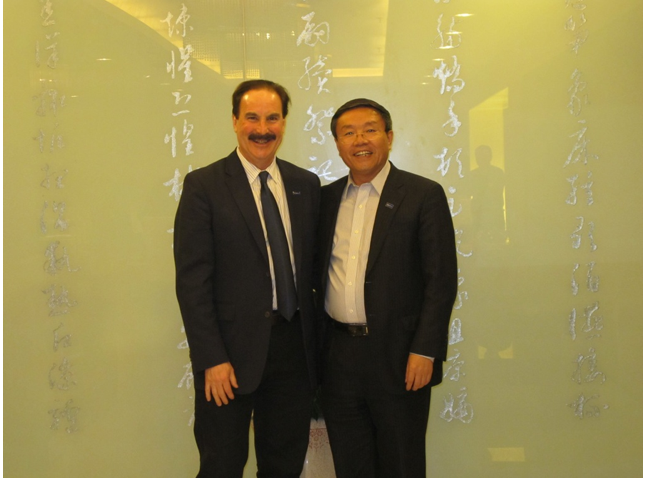 Jilin University is a top-ranked university in Changchun, the capital city of Jilin Province in Northeastern China. Jilin University has established worldwide exchange programs with more than 110 universities, colleges, and research institutes in 25 countries/districts, including a partnership with the University of Kentucky.
Over 1,500 foreign students are currently enrolled in Jilin University. A group of exchange students from Jilin University recently finished their coursework at the University of Kentucky.
On March 13, 2012, Dean Mark Kornbluh visited Jilin University and met with the Vice President, Han Xiao Feng. During the conversation, they reviewed the exchange that took place at UK, and discussed the future cooperation of the two universities. Representatives from the Departments of Foreign Language, Chemistry, Material Science and Engineering, Geoscience, and International Studies were in attendance.
During the meeting, Kornbluh spoke with Jilin University's Foreign Language Department, Physics Department, Chemistry Department, Northeast Asia Institute, and the International Exchange Department about the implementation of the Undergraduate 2+2 program. This program will allow joint training, communication between professors, student exchanges, summer courses, and other cooperative projects.
The following day, Dean Kornbluh delivered a presentation called "The U.S. Election of 2012 in Historical Perspective," which gave an in-depth explanation of the history of presidential elections in the United States. Kornbluh had a lively discussion with students from the Department of International Relations. 
Photo Copyright: International Cooperation and Exchange Department of Jilin University