Location:
UKAA Auditorium, W.T. Young Library
Speaker(s) / Presenter(s):
Alessandro Portelli
Please, join us on Wednesday, March 2, 2016 for a very special event!  As a part of the Arts & Sciences Passport to the World, Year of Europe, the UK Appalachian Center welcomes Alessandro Portelli for a talk entitled Roma Forestiera: Migrant Music in Rome.  The talk will be held in the UKAA Auditorium in W. T. Young Library from 3:30 p.m. to 5 p.m.  This will be followed by a reception with light refreshments from 5 p.m. to 6 p.m. in the Alumni Gallery.  A screening of the film Matewan will be offered in the Auditorium from 6 p.m. to 9 p.m. with an introduction by Professor Portelli.  This event is free for UK Students, Faculty, and Staff.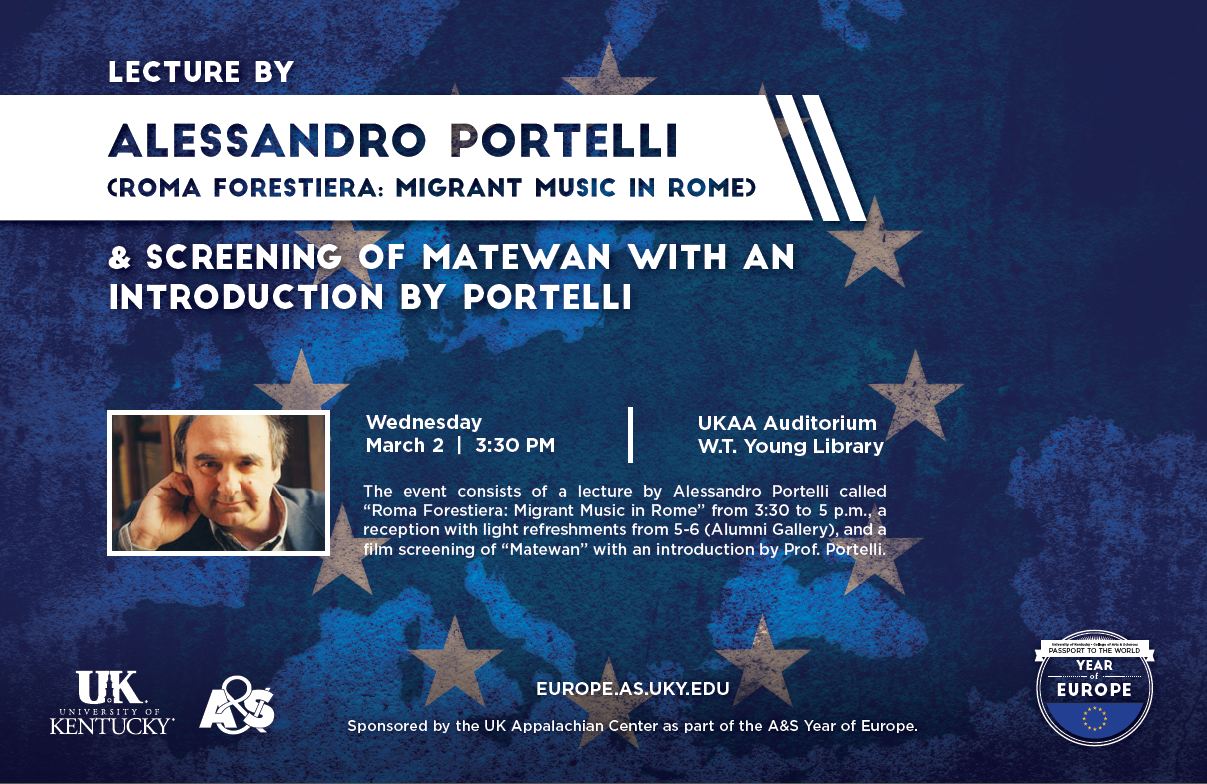 Type of Event (for grouping events):