Location:
Zoom (https://tinyurl.com/springspeaker1)
Speaker(s) / Presenter(s):
Yomaira C. Figueroa-Vásquez
This is the first speaker for the Committee on Social Theory's Spring 2023 Speaker Series on the theme of Debility and After/ Alterlives: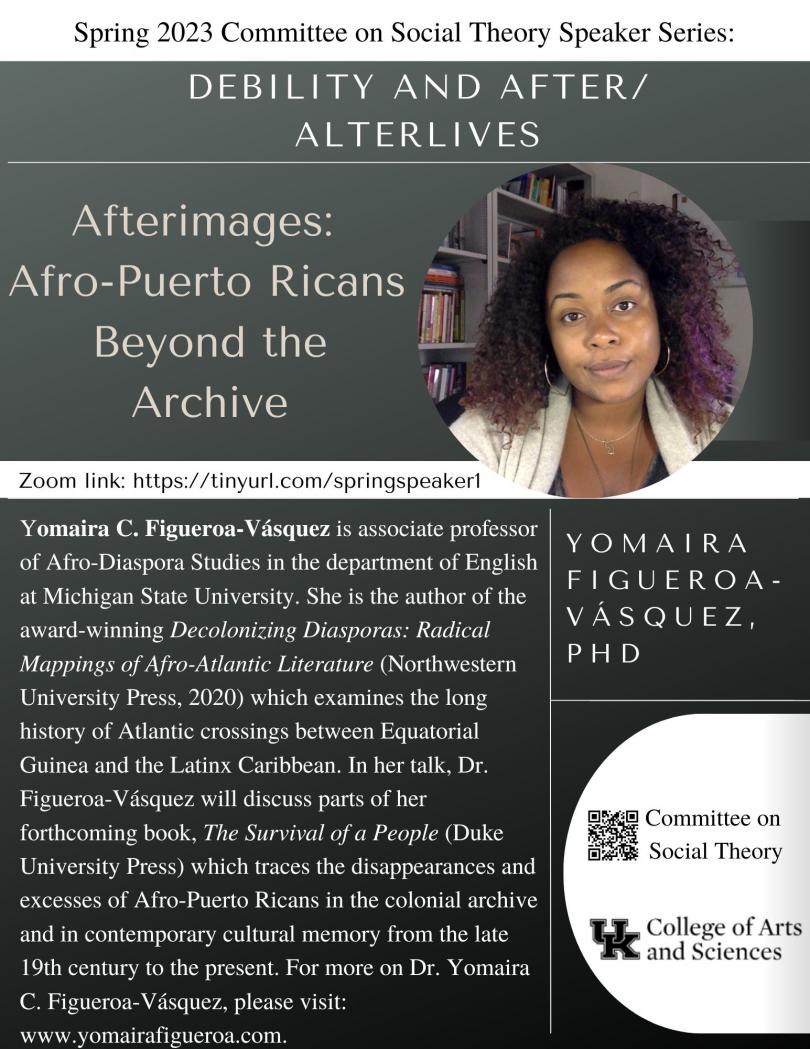 Yomaira C. Figueroa-Vásquez is associate professor of Afro-Diaspora Studies in the department of English at Michigan State University. She is the author of the award-winning Decolonizing Diasporas: Radical Mappings of Afro-Atlantic Literature (Northwestern University Press, 2020) which examines the long history of Atlantic crossings between Equatorial Guinea and the Latinx Caribbean. In her talk, Dr. Figueroa-Vásquez will discuss parts of her forthcoming book, The Survival of a People (Duke University Press) which traces the disappearances and excesses of Afro-Puerto Ricans in the colonial archive and in contemporary cultural memory from the late 19th century to the present. For more on Dr. Yomaira C. Figueroa-Vásquez, please visit www.yomairafigueroa.com.